Giorgio Buccellati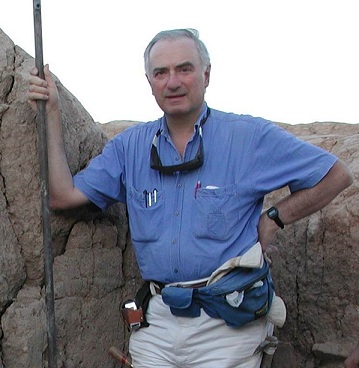 Fowler A311
Phone
: (310) 825-3760
Fax:
(310) 206-9630
Email
Mesopotamian Lab
Education
Ph.D., University of Chicago, 1965
Areas of Interest
Institutional history; history of religion; historiography; linguistics; archaeology
Profile
Current Excavations at Tell Mozan, the site of ancient Urkesh. This ancient city is known as one of the major political centers in the third millennium, and also as the holy city of Hurrian mythology. To be able now to identify it with the actual archaeological site of Tell Mozan means that Urkesh is a real city which is at the same time the stage for mythical action. Conversely, every other find from Mozan can be placed within a much more specific cultural perspective. Urkesh as the religious stage of myth and Urkesh as the political seat of power are, at the same time, Mozan as this particular, concrete mound of our archaeological landscape. The evidence for identification of the site has been put together through a painstaking study of more than 600 seal impressions, almost 200 of which were inscribed in cuneiform. The seals were used to guarantee the contents of containers that are stored in what appears to have been the royal storehouse of ancient Urkesh. 
Research
Political institutions and the growth of the state in ancient Siro-Mesopotamia.
The religious experience in ancient Mesopotamia and its structural contrast with biblical religion.
Ethnic integration in ancient Syro-Mesopotamia in the third and second millennium BC, with particular reference to Amorites and Hurrians. 
The archaeological and philological dimension of ancient historiography.
Staging the Past. 
Awards
1999: UCLA Faculty Research Lecturer 
2011: Archaeological Institute of America Best Practices in Site Preservation