Home

/

Stella Nair Appointed National Humanities Center Fellow
Stella Nair Appointed National Humanities Center Fellow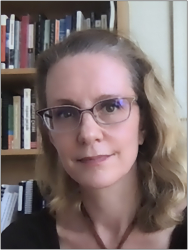 Stella Nair, associate professor of Indigenous Arts of the Americas in the Department of Art History and a core faculty member of the Cotsen Institute, has been appointed a fellow of the National Humanities Center for 2023–24. Nair is the director of both the Andean Laboratory and the Architecture Laboratory in the Cotsen Institute, Clark Professor, and the director of graduate studies in art history. Trained as an architect and architectural historian, she has conducted fieldwork in Bolivia, Mexico, Peru, and the American Midwest, with ongoing projects in the southcentral Andes.
Nair will be one of 35 resident scholars from international colleges and universities representing humanistic scholarship working on individual research projects with the opportunity to share ideas in seminars, lectures and conferences at the National Humanities Center in North Carolina. Her project is focused on Inca Architecture: Chapters in the History of a (Gendered) Profession.
Fellows "were selected from a truly exceptional field of applicants spanning the wide range of humanities disciplines," according to Robert Newman, president and director of the National Humanities Center. "We look forward to their arrival in the fall as they pursue their individual projects and form a robust intellectual community," he added.
The National Humanities Center describes itself as "the only independent institute world-wide that is dedicated exclusively to advanced study in all areas of the humanities. Through its residential fellowship program, the center provides scholars with the resources necessary to generate new knowledge and to further understanding of all forms of cultural expression, social interaction, and human thought."
Published on
April 7, 2023
.